Phosh now available on Arch Linux
Posted on zo 10 september 2023 in Arch Linux
Having a full Linux mobile or tablet device has always interested me, to have an alternative to Android and use Arch Linux everywhere. Realistically I won't be able to give up Android on my phone, but what about tablet's?
Phosh was developed to be a graphical user interface for mobile and touch based devices. If you are a Linux enthusiast you've probably heard about Purism and the Librem phone which uses Phosh. However it is also great on tablet's such as the Surface Go 2, the x86 tablet I use to test the Arch phosh package and the other required packages (OSD screen keyboard squeekboard, feedbackd).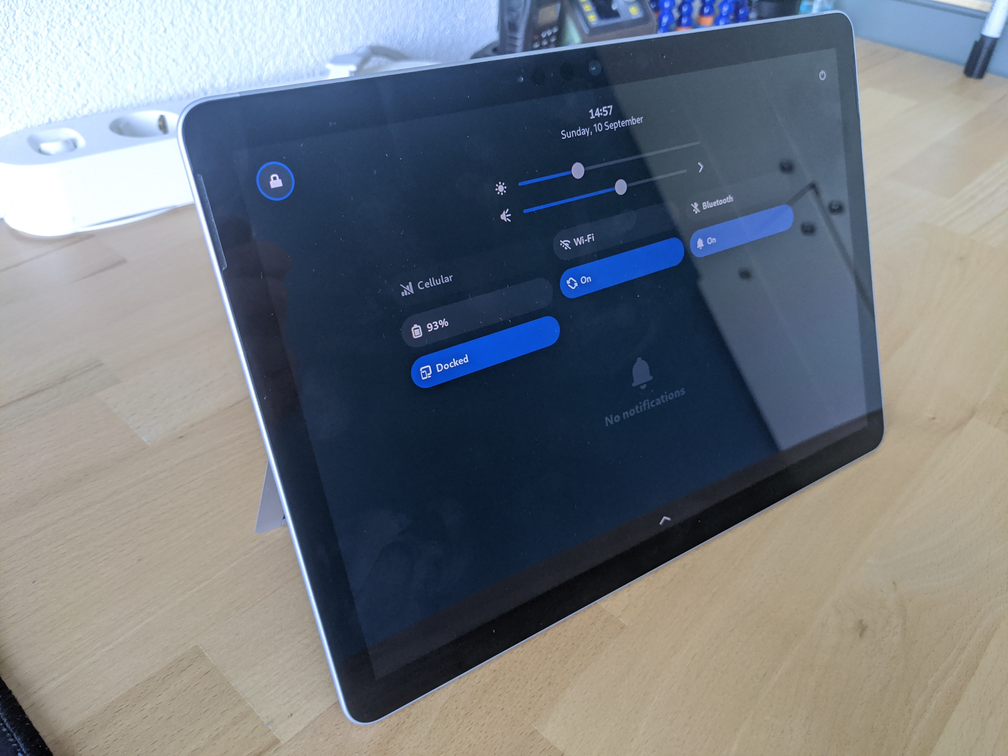 After installing the phosh package you should be able to select it via your login manager (GDM was tested and works). And as a follow up feedbackd (haptic feedback daemon) profiles and phosh-mobile-settings will be packaged when I find time for it.
With the GNOME announcement to make GNOME shell work better on mobile, it will be interesting to see how Linux on mobile progresses and how it will compare to Phosh.